One of the best things about Barcelona is its proximity to the sea. And with warmer weather here, this means booking sailing trips and boats for work, fun or leisure. 
Whether you're a local, or just visiting, you can sample the best of the city and the sea in one day with a Barcelona boat trip.
BarcelonaTours has been helping people experience Barcelona by sailboats, yachts and catamarans for almost a decade. And one of our top picks is the Orsom Catamaran – the largest catamaran that operates in Barcelona.
The Orsom Catamaran
This catamaran is a Barcelona favourite, with shared sailing experiences starting from just €16. This is an ideal choice for small groups, couples, friends and families and is all-around great value for money.
The Orsom is a comfortable catamaran with plenty of space onboard. It also comes with a well-stocked bar, where you can purchase snacks and alcoholic or non-alcoholic drinks to sip while you sail. We recommend ice-cold vermouth – a local favourite – and maybe some olives too.
BarcelonaTours also offer Private Catamaran Charters for groups of different sizes.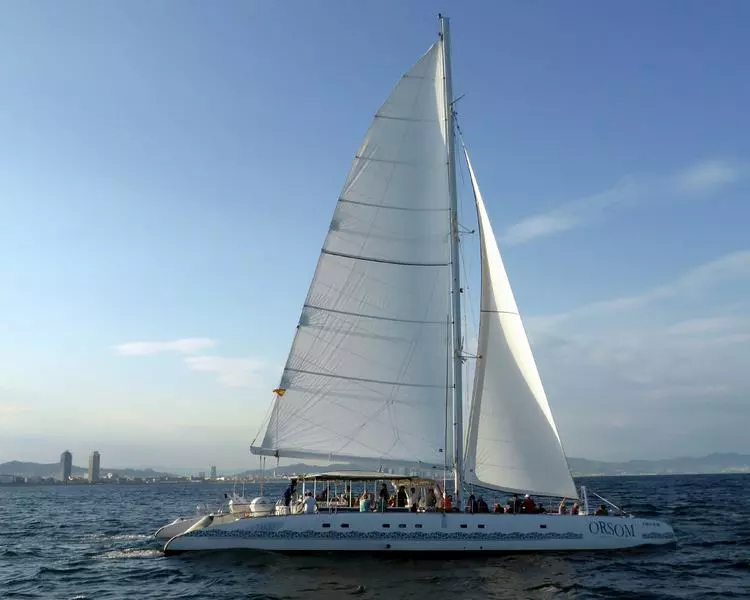 If you're looking for something special, then a private motorboat charter or small luxury yacht is an excellent choice.
Choose from a modern, stylish motorboat with two levels and the finish of a luxury yacht or a traditional blue-bottomed "Mallorquín" style boat which is reminiscent of a classic fishing boat with luxury touches. If you love the classic look with blue and white as the main colours, a gold finish, and nautical décor, then this is the boat for you!
Enjoy an adventure on the sea, with drinks and snacks included. Of course, one of the perks of a private tour is that if you feel the need to cool off, you can let the skipper know where you would like to stop for a swim. 
We can also arrange a full breakfast, lunch and tapas catering, delivered right to the boat before your arrival.
Find out more information here. Or for additional information, photos and a tailor-made experience, contact us.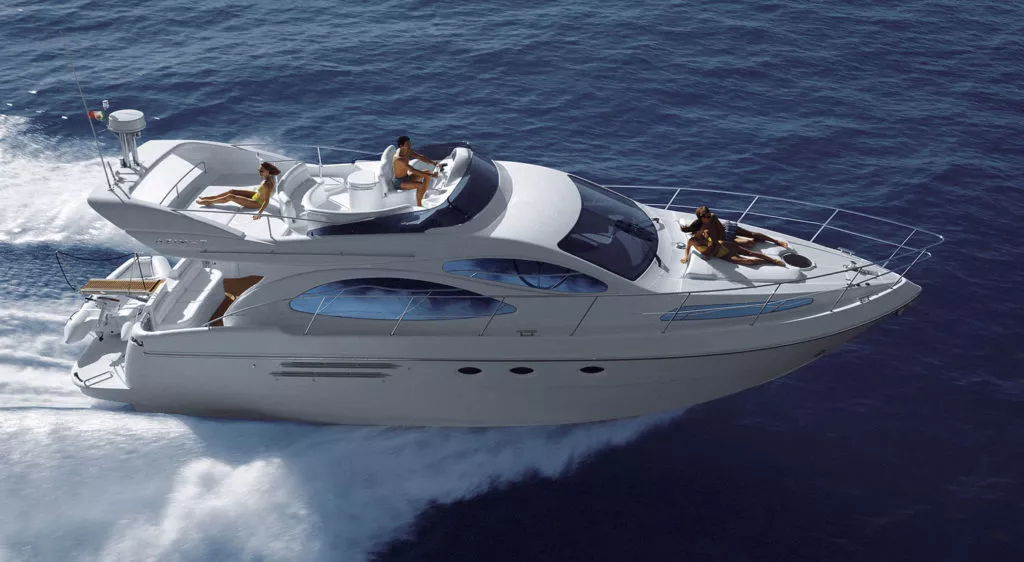 Private sailboats and sailing yachts are also excellent choices for groups of up to 11 people. A private sailboat is a good way to make the most of Barcelona's location beside the sea and make some memories with friends or family.
Boats can be rented for two, three or four hours and come with snacks, drinks and some of the best vistas of the city.
If you're a larger group, we also offer bigger boats. Sailing boats and yachts are a great choice for work, fun or leisure and can be tailored to suit most budgets. Want to know more? Contact us or book online here.