The taste of the town!
Tickets and Attractions in Barcelona
Tourist Attractions in Barcelona
Barcelona's wonderful tourist attractions are what make it one of the most visited cities in the world.  At Barcelona Tours, we can offer you access to all the best places to visit in Barcelona.    The top tourist attractions in Barcelona get booked up quickly, especially in the high season (from April to October), so we recommend that you organize your sightseeing of the city in advance.  
Tickets Barcelona 
For the best experience of the iconic tourist attractions in Barcelona you normally need to buy an entrance ticket.  Leaving this to the last minute can mean having to wait in long lines or not getting the time slot that works for you.  Use our online booking system to get your trip planned to perfection. 
Barcelona's Best Gaudi Attractions
Apart from the city's vibrant beach location, Barcelona's tourism has a lot to thank Antoni Gaudi for.  His distinct architecture left its beautiful mark on the city.  He was an architect who had a big influence on the modernist movement. Think of the Sagrada Familia (the famous unfinished church) or Casa Batllo, the very distinctive building on the Passeig de Gracia.  Both buildings are thanks to Antoni Gaudi and are two of the top attractions in Barcelona.  But these are not the only ones!  Make sure you also don't miss Park Guell or La Pedrera
Barcelona Transport & Museum Offers
Being a tourist in Barcelona is easy thanks to the great transport links to all the main attractions.  Book your tickets with Barcelona Tours to optimize both your time and your money.  The metro system in Barcelona is reliable, clean, and extremely easy to use.  Check out the different options we have for money-saving transport offers that let you make the most of your time in the city.  For those of you who plan to maximize your time and visit as many of the best tourist attractions in Barcelona as possible, consider the Barcelona Card.  This gives you free transport as well as access to over 25 museums and attractions. 
Barcelona's Top Attractions
Aside from the abundance of art, architecture, and culture in general, Barcelona's tourist attractions do not stop there.  Check family favorites such as the Aquarium or the Zoo and of course not forgetting the mighty Camp Nou! No self-respecting football fan would visit Barcelona without a visit to the home of FC Barcelona. 
At Barcelona Tours we bring you all the best offers so check out the options below and get your tickets booked today.
Barcelona Attraction Tickets
Sagrada Familia Tour and Ticket – Fast-track option
Where: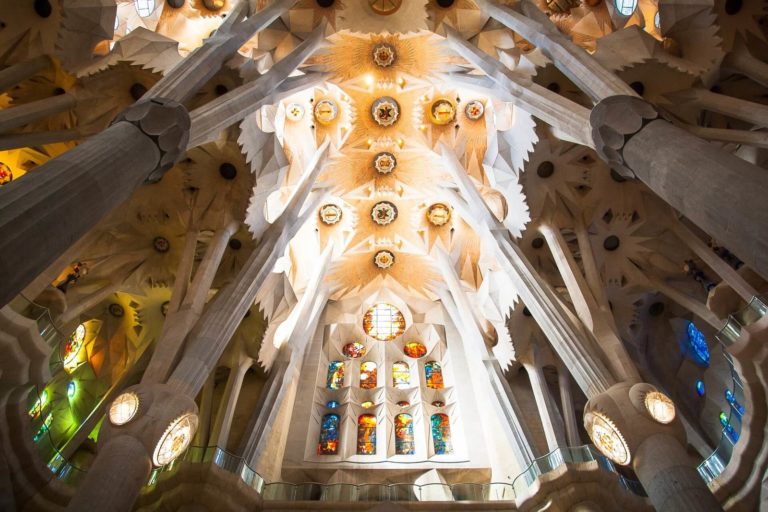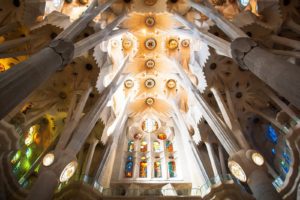 Visit Barcelona's most famous attraction, the magnificent Sagrada Familia.  This guided tour gives you fast-track entry via a pre-booked ticket. With your tour guide on hand to explain
the vision and history behind the church, you can marvel at this modernist masterpiece.
Duration: 
1.5 hours 
What's Included:
Fast-track entrance to the Sagrada Familia, an official guide, and 1.5 hours guided tour
 How to book: 
Click here for more information 
Park Guell Tickets
Where:
Located in the north of the city is one of Gaudi's grandest projects, Park Guell. This green space is full of modernist gems and Guadi's signature quirky architecture.
From here you can also enjoy spectacular views over Barcelona city. Visiting here is a must for any Barcelona tourist!
Duration:
Take your time. There is no limit to the length of your visit to Park Guell.
What's Included:
Entrance to the monumental zone of Park Guell. Free admission to Casa del Guarda (limited capacity).
How to book:
Click here for booking and additional information
Sagrada Familia Small Group Tour (Fast-track and access to towers)
Where:
The awe inspiring Sagrada Familia church is a landmark that towers over the city skyline. Located in the central Eixample district of the city. The remarkable Sagrada Familia is a must see for all Barcelona tourists. The iconic Gaudi masterpiece is an emblem of the city, with a rich story to tell, and is a must for your Barcelona sightseeing list. This ticket gives you fast-track access, with added entry to the basilic towers and a tour guide, for that small group tour experience.
Duration:
1.5 hours
What's Included:
No need to queue with fast track entry, access to the towers, and a professional English speaking guide.
How to book:
Click here for more information
Casa Mila – La Pedrera Skip the Line Ticket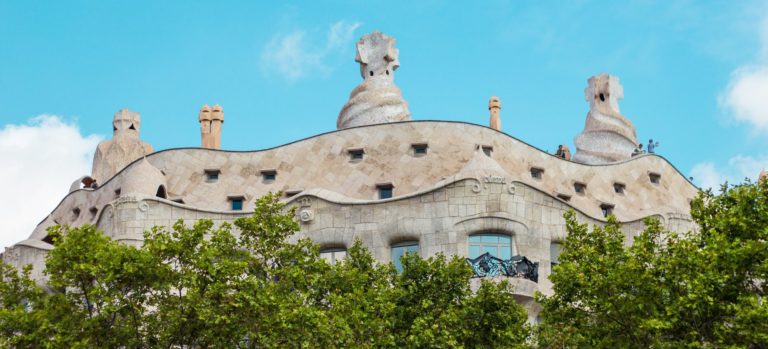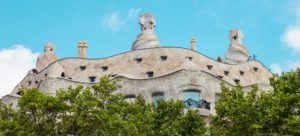 Where:
Sitting on the famous Barcelona boulevard Paseo de Gracia is another of Gaudi's wonders; Casa Mila is also known as La Pedrera. The UNESCO protected building was designed by the famous architect Anthony Gaudi. Its singular design is distinctly modernist and makes it a favorite Barcelona tourist attraction for many. Head to the rooftop of the house and get an up close view of the signature corkscrew chimneys. Get your ticket to explore Casa Mila here and secure your visit at a time that suits you.
Duration:
1 – 1.5 hours
What's Included:
Your skip the line ticket to access the attraction and audio guide.
How to book:
Click here for booking and additional information