See all boat trip tours we offer!
Boat Trips
Boat Charters in Barcelona for groups
Experience Barcelona from the sea! BarcelonaTours offer boat trips for every occasion; charter catamarans, sailboats and yachts. Embark on the perfect team building experience or group trip with friends – book your vessel with us today!
Sailing along the coast of Barcelona is the perfect way to spend scorching summer days and lazy autumn afternoons. Navigating the calm waters of the Barcelona coastline will give you a whole new perspective on Barcelona and its maritime history. You can cast anchor at one of the numerous beaches along the rugged coastline and enjoy some serious sunbathing and swimming in pristine waters as well as other sporty water activities.
Charter the perfect boat for your group
Regardless of the size of your group and their seafaring experience, we have boating options that fit your needs; you can choose a sailing regatta with your "crew", a friendly competition between colleagues under the guidance of experienced captains; a cruise on a private catamaran or even a private luxury motorboat charter.
The participation level is up to each group: a full-on sailing experience or a smooth cruise with a cocktail in hand? Your boat trip up the coast from Barcelona will be 100% customised to your group's needs.
Barcelona Sailing: from two hours to a full day
Choose between punctuating a trip with a quick sailing and taking a whole day to enjoy the Sea. Boat hire in Barcelona starts from two hours in duration and goes all the way up to a full day. You can take a yacht or catamaran along the coast up to the Costa Brava and stop for lunch in a neighbouring port.
Tailored Experiences: Lunch & Dinner onboard a boat in Barcelona
If you're looking for something a little more filling than a welcome drink and some nibbles, we can organise a huge variety of catering options. From sit-down gala dinners with unlimited drinks to casual buffet lunches and even a BBQ at Sea, our huge variety of boat trips in Barcelona can be adapted to suit your group – definitely an unforgettable maritime experience!
Get in touch today!   Email: info@barcelonatours.net    Tel:  0034 935008226    W'App:  0034 658768333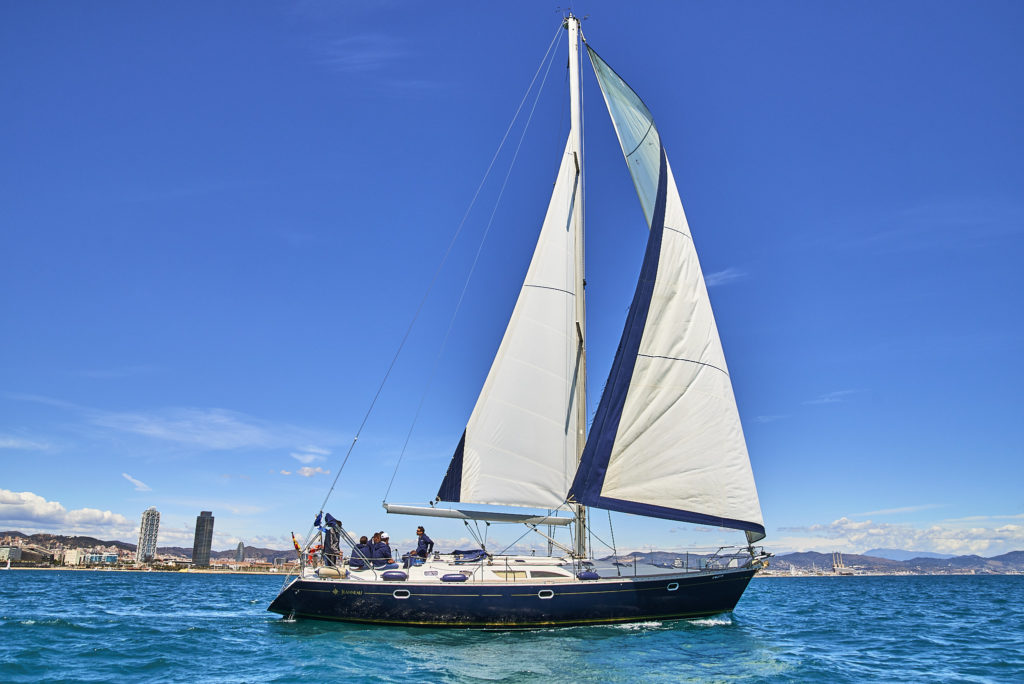 Private Yacht Charters in Barcelona
Sailing in Barcelona Booking a private yacht charter in Barcelona is never a bad idea. One of the most gorgeous sights when looking out of over the Mediterranean Sea from the Barcelona shore is the little white sails that are routinely dotted all over the horizon. Locals love to sail and make the most of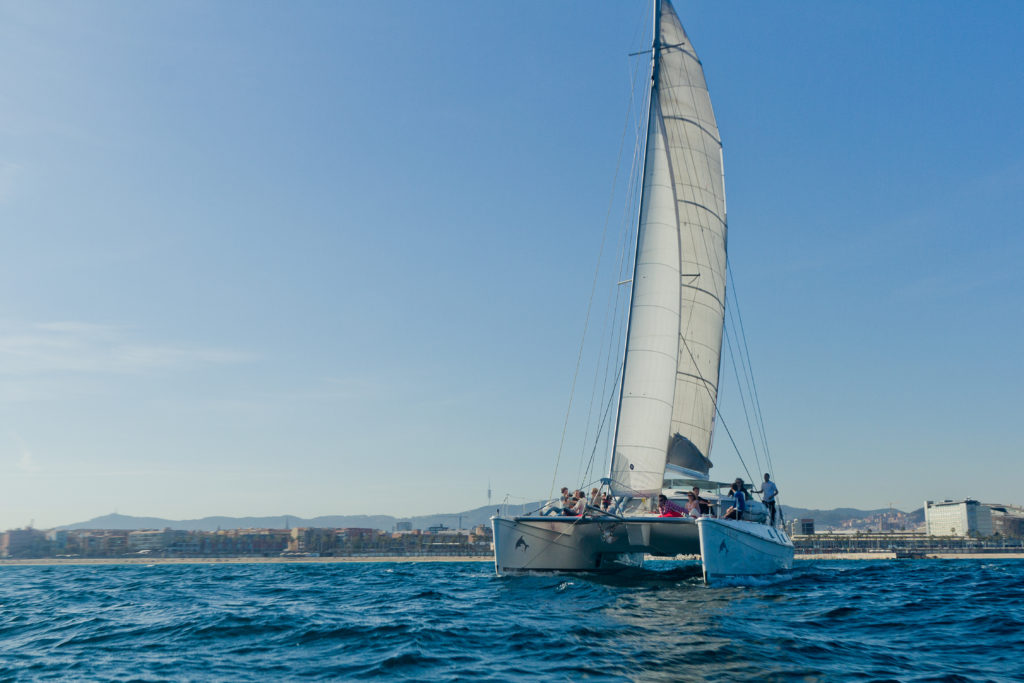 All Aboard! Boats and Yachts Rental in Barcelona
Rent a yacht or boat in Barcelona and make your trip a whole lot more exciting. Barcelona is known all over Europe as a beautiful, vibrant metropolis, with so much to do within its narrow, winding streets. It's also known for its long sandy beaches, where you can look out at the beautiful Mediterranean Sea.

[/vc_column][/vc_row]