Book Restaurants for Groups in Barcelona
When it comes to corporate dining, every detail matters. And choosing an excellent restaurant for your corporate group or private dinner is something we can help you with. Each element of your meeting, incentive trip, conference, or event counts. We understand that the pressure is often on for everything to be better than the time before – just add a foreign city into the mix and it can be a recipe for added stress!
Don't worry, finding a great restaurant for your group dinner in Barcelona needn't be so difficult. All it takes is a bit of local knowledge and industry experience.
We understand that a delicious meal at a restaurant can really bring everything together. And keeping your clients or guests well-fed and happy will always improve an event experience!
One area that we're particularly dedicated to is finding the best Barcelona restaurants for you to entertain your group during their evening meal. With over a decade of successfully planning and executing corporate group dinners in Barcelona, we're here to help.
Eat Like a Local, Not a Tourist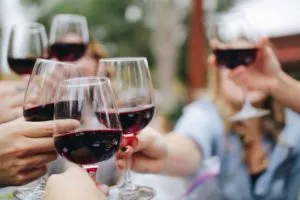 You've probably had your share of disappointing restaurants whilst on holiday or when visiting a new city. It's often difficult to know where the best restaurants are and which ones will cater to the needs of a larger group. You need inside knowledge directly from locals and local specialists. And that's where we come in.
We have local knowledge about the best restaurants for corporate groups and consider ourselves gastronomic experts for group dinners in Barcelona. So save yourself hours of research and wishy-washy recommendations and hand it over to us. We promise you the best restaurants that cater to large group dinners, all with excellent service.
BarcelonaTours only works with top restaurants for groups, therefore your private party can be comfortable knowing that your needs will be completely catered for.
Restaurants for Groups: Picture-Perfect Settings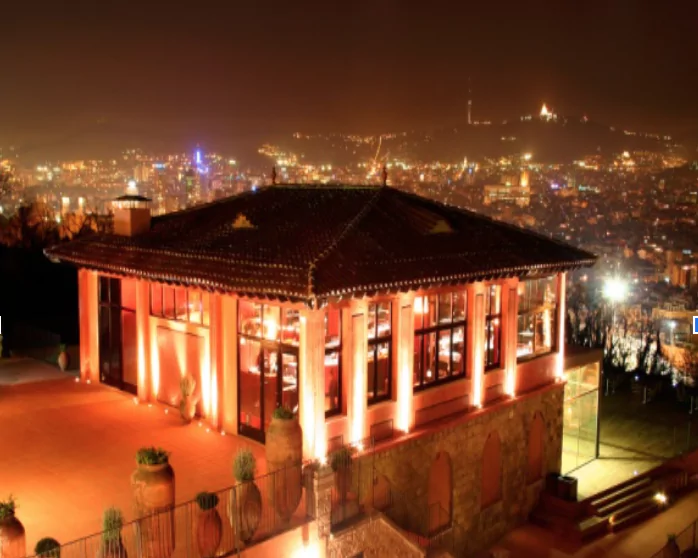 Your corporate group deserves not just the best cuisine, but also the best setting for your evening meal. Our Barcelona restaurants offer a selection of different settings for you to choose from to create the perfect evening meal for your incentive group.
Whether you want to be looking out over the glistening Mediterranean sea, a beautiful, historic square, or perched atop Mount Tibidabo, we have it all.
Barcelona is such a diverse city, and we reflect that in the variety of restaurants that we offer for our private dinners.
If you want modern, trendy and lavish, consider it done. Maybe you want a more traditional dinner, no problem. Perhaps you want to be entertained whilst you dine –well, in that case, you've come to the right place. Whatever you're looking for, we have something to keep your private group happy and ensure your evening dinner is a fabulous success.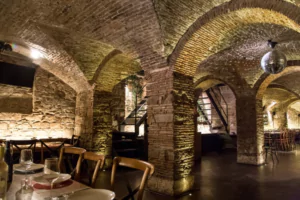 Private Dining Rooms & Group Menus in Barcelona
The majority of our restaurants are complete with private dining areas and group menus. With so many to choose from, we promise the perfect place for your private group's evening meal.
Don't leave your evening meal to chance, hand it over to the experts. We really do have something for every group's dinner preference, size, and budget.
Get in touch with us to request a quote.
Barcelona: Top-Tier Wining and Dining
So why is "wining and dining" such an important part of any corporate or incentive trip to Barcelona? Because Barcelona has been voted, time after time, as one of the top gastronomic destinations, not just in Europe, but in the world.
Barcelona is known globally to offer some of the most deliciously creative cuisine and culinary inventiveness. It continues to lead the way with its growing number of Michelin-starred restaurants that delight, inspire and satisfy even the hardest-to-please palates.
With that in mind, we take our group dinner selection very seriously and want you to enjoy the best that Barcelona has to offer. With options for every budget, we love nothing more than planning a top night of wining and dining for your group.
Restaurants For Everyone's Tastes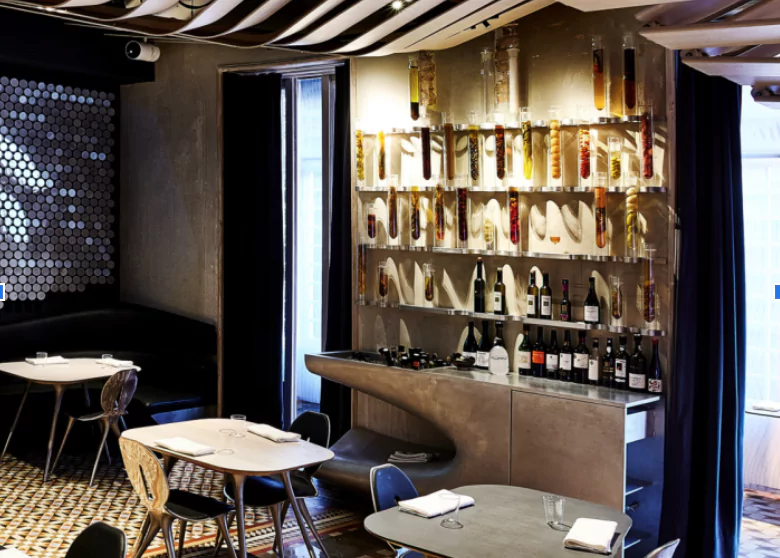 The BarcelonaTours team have personally visited and eaten in all the restaurants we recommend to our private groups. They are all tried and tested with a big thumbs up.
From traditional Spanish cuisine or exciting Asian fusion, and dinners with a view, to dinners with a private Flamenco show, we offer a wide variety of cuisines and settings to ensure there is something to suit every taste and requirement.
Whatever you're looking for, our extensive roster of top restaurants guarantees there is something for every corporate group.
Top Quality For Your Incentive
The Barcelona restaurants that have made it onto our list are those that build their restaurants around quality products and have built up a solid local reputation. We look for energetic, atmospheric places that cater to large private groups to ensure your evening meal doesn't lack that all-important ambiance.
There's a lot to be said for tradition when it comes to the local cuisine, but we are always on the lookout for Barcelona restaurants with a little twist. So most of the local cuisine that we offer has a modern or unique take on traditional classics.
We like our private groups to experience local cuisine with that extra special something added to ensure a unique dining experience.
Looking for more?
We have a huge variety of delicious activities! Visit our Food Tours page for more options or try your hand at a Spanish Cooking Class.
Contact our team today for more information: info@barcelonatours.net or 0034 935 008 226
What is included depends on your final choice of restaurant and menu
Once we have received the basic details about your group – for example, group size and dining style – we will send over our restaurant suggestions. Then, when you have selected a restaurant, we will provide group menus and manage all the details, from seating arrangements to dietary requirements.
We can collect your group anywhere in Barcelona area, please ask us for Transport and Hosting prices.