See our great accommodation options...
Group Accommodation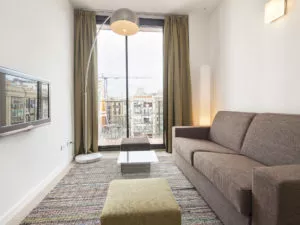 Exceptional Places to Stay
It is never easy organising group accommodation in Barcelona, let alone planning multiple beds for multiple heads in a foreign city.
That can really be a recipe for disaster without a little local knowledge and guidance to help you choose the right hotel, hostel or apartments for your corporate or private group.
After many years of compiling the perfect Barcelona selection of 4*/5* hotels and fun hostels, we can promise you that we will have the perfect place for your group, no matter the size, requirements, and budget. Tell us about your group and your needs and we will get to work, utilising our local knowledge and premium contacts, to find you the ideal place for your stay in Barcelona.
From Hostels to 5* Hotels in Barcelona City
Whether you're looking for a hostel for your school group or a 4* or 5* hotel for your corporate or private group we have something that will tick your boxes. We know what our groups want and that's why we have carefully selected the finest accommodation that is not only the best value for money but also offers the facilities that our clients need the most.
Contact our team today to find out more: info@barcelonatours.net or 0034 935 008 226.
Simple, comfortable and clean - a hostel is a great way to save some money on a trip to Barcelona.
Barcelona has so many stunning 4* & 5* hotels - let BarcelonaTours help you pick the best of the best!