The sun has pushed away the winter chill, and as we move towards summer our minds turn to the sea and all  the fabulous Barcelona Boat trips we can take!
Lots of Barcelona's tourists walk down La Rambla, wander around the Sagrada Familia and stroll through the city's countless markets.
But too few of them explore Barcelona by boat. With its massive coastline, Barcelona is one of the world's best beach cities.
If you're interested in sailing around and along Barcelona's colossal coastline, consider boat hire in Barcelona, or one of our Barcelona boat trips. We arrange Barcelona boat trips, Barcelona boat hire, Barcelona yacht charters, Barcelona catamaran charters and more.
Our boat-based experiences are popular with an endless number of Barcelona's tourists, including families, groups of friends, couples, staff teams and everyone in between.
We offer lots of different boats, lots of different experiences, and even distant day trips.
What types of boats can I ride on Barcelona boat trips?
We offer several types of boats, for both short jaunts and long journeys:
Catamarans
With our personalised Barcelona charter catamaran tours, you sail around Barcelona's coast, enjoying incredible cityscape views and Mediterranean dips (and we don't mean hummus).
Addable extra perks include catering, BBQ, a bar, snorkelling, wine tasting, live music, and much more. We offer both large and small catamarans for teams and groups of different sizes.

Sailboats
Some of our sailboats are small, charming and humble, perfect for small groups. These diminutive boats can be rented by the hour, and come with snacks, drinks and some of the best possible views and vistas of Barcelona. Eat, swim, luxuriate, laugh and enjoy the excellent sunset views.
Feeling inspired? Check out the different options for sailboats right here
For massive groups with cash to splash, we also offer bigger boats with bigger reputations. The biggest name in our fleet is the Southern Cross, one of the most famous boats in Spain. Dating back to 1962 and popular with wedding parties and corporate groups, this thing once belonged to Frank Sinatra.
Luxury yachts
Our small luxury yachts are really more like speedboats, allowing you to zoom along Barcelona's coastline. Again, they come equipped with food, drinks and a guarantee of being one of the best experiences that Barcelona has to offer.
Where do the boats travel to?
That's up to you. If you just want to sail around Barcelona's coast for an hour or two, you can. But if you want to take a day trip somewhere further afield, some of the most popular options include:
Costa Brava
Running a lengthy line all the way from Barcelona to the Spanish-French border, the so-called 'rugged coast' lives up to its name, with cliffs, caves, coves, shores, sands and a whole load of sun.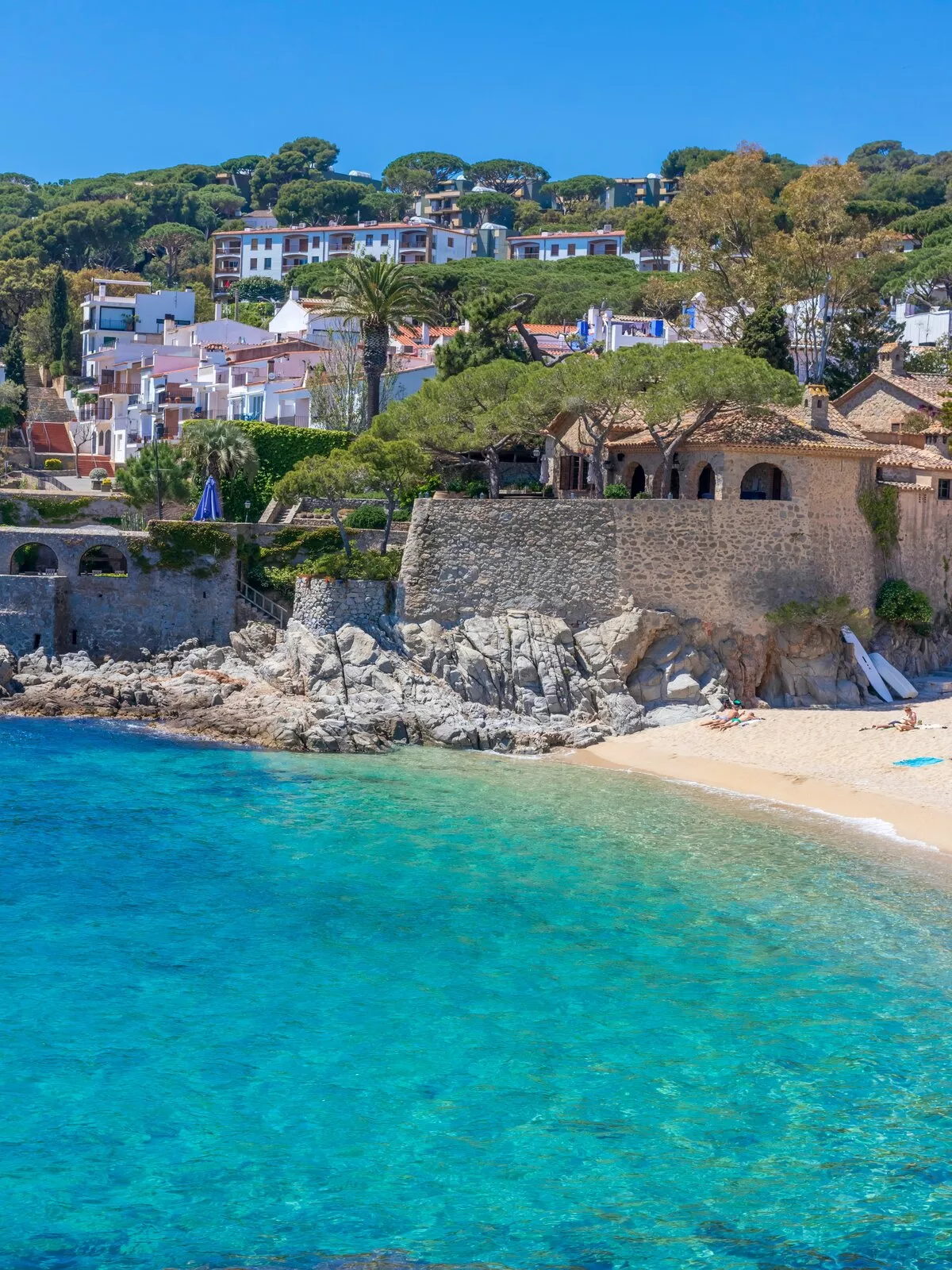 Castelldefels
For something a little closer to Barcelona, this long, golden, dune-packed beach sits around 20km south of Barcelona's centre.
Sitges
Just 35km south of Barcelona, Sitges is brimming with charm, but it's also packed with contradictions. It's upbeat, busy, and full of good nightlife, but it's also homely, historic, and ridiculously loveable.
If you want to enjoy a Barcelona boat trip, Barcelona boat hire, or any of our other sea-based adventures, get in touch: Contact Us
Alternatively, you can find more information on the many different boat hire options, both private and shared, right here