Barcelona opens the floodgates to business executives from around the globe as the Mobile World Congress gets ready to kick off. 
This is one of the busiest commercial weeks of the Barcelona calendar, as we welcome companies from all corners of the world of mobile communication.
In 2023, The Mobile World Congress (MWC) takes place from Monday, February 27, through to Thursday, March 2 in the facilities of the Fira de Barcelona, Gran Via, making the city the world capital of technology for several days.
See the official website for more.
Understanding the demanding nature of international trade shows is to also understand the need for exceptional 'escape-route' eateries for those all-important power lunches.
At BarcelonaTours, we offer several types of Executive Services:
Transport: group transfer and private car services
Private group dinners
Private, guided city tours
Get in touch, and tell us how we can make your stay a more comfortable and rewarding experience.
For those of you who don't get your itineraries and reservations organised in advance, here are our three top places to escape the hustle and bustle of the Mobile World Congress trade show and impress your clients with the best impromptu power lunch houses in town.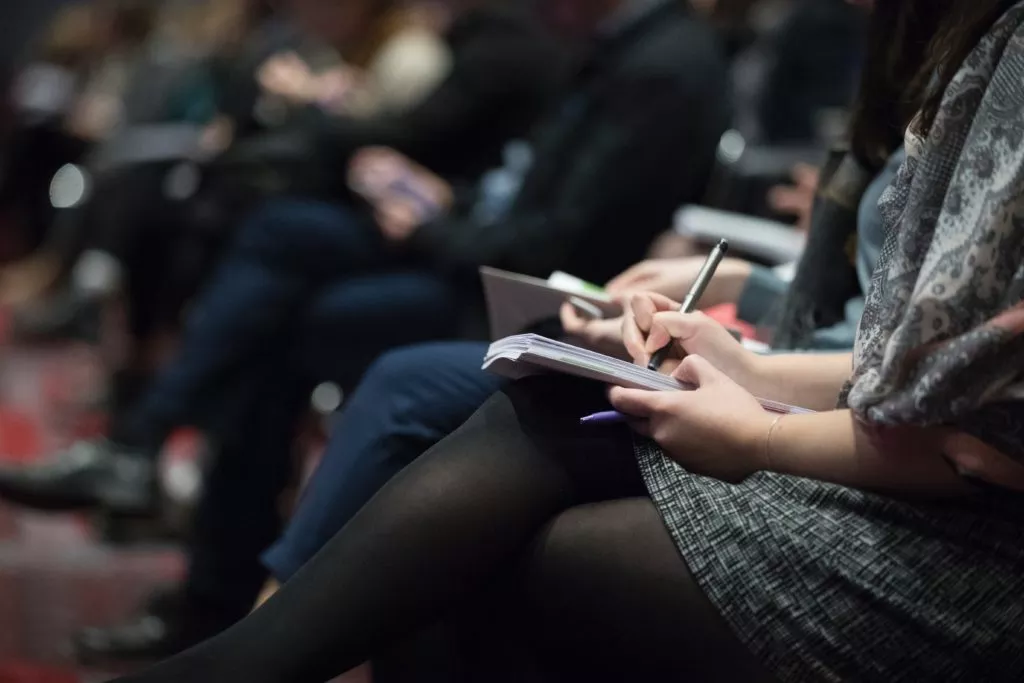 MWC: Top 3 Power Lunch Restaurants
Ciutat Comtal (Ciudad Condal)
Address: Rambla de Catalunya, 18, 08007 Barcelona, España
This restaurant is impressive from the get-go. Its prestigious location at the beginning of Rambla de Catalunya sits on a junction of some of the most beautiful buildings in the city and is a stone's throw away from Placa de Catalunya.
The warm and welcoming staff will sit you in your desired area, restaurant, bar, or outside terrace and make you and your clients feel looked after from start to finish.
Ciutat Comtal (Ciudad Condal) is the ideal restaurant for an impromptu business dinner or lunch as it doesn't take reservations.
Due to its popularity, it is advised to head there before the crowds – 2 pm onwards for lunch, and 8 pm onwards for dinner.
This place has a business buzz throughout the day as it's a favourite with the local financial traders that work in the area. It is also one of the most tourist-friendly eateries in this city, with high-quality tapas. An all-round crowd-pleaser for those that are looking for the perfect 'eating meeting'.
Cerveceria Catalana
Address: Carrer de Mallorca, 236, 08008 Barcelona
Cerveceria Catalana offers the 'wow' factor from the moment you step through the doors. The array of delicious dishes displayed on both bars within the entrance will have you salivating before you've even been seated.
This restaurant has been a favourite with local businesspeople for years, due to its exceptional value for money, quality local cuisine, and speedy service. The atmosphere is warm, friendly, and energetic.
The fashionable clientele and decor promise to suitably impress colleagues and clients alike with creative dishes that are bursting with flavour and house wines at staggeringly low prices.
La Flauta
Address: Two locations – Carrer de Aribau23 and Rambla Catalunya, 91
La Flauta is the most traditional and elaborately decorated of the three and is worth a visit for the breathtaking flower displays intermingled with the most finely tailored suits in town.
This place is an institution for the city's most discerning business people and is a constant flurry of business activity, from power breakfasts and brunches, right through to power spritzers and supers.
Take your place at the bar for unadulterated attention, and record-breaking service time, or while away your business negotiations in the gorgeously generous dining room. Whilst the walls are adorned, floor to ceiling, with a staggering selection of fine wines, the menu leaves no palette wanting and offers Spanish cuisine at its finest.
The dishes are constantly being revised here so make sure to ask the waiters for their recommendations. The 'menu del dia' (menu of the day) is exceptional value for money and the speedy service will leave more than enough time for sampling their renowned carajillo coffee (with baileys or whiskey) with a slice of one of their homemade cakes.
All that is left is to say bon profit! and enjoy your time in Barcelona.
This was originally posted in September 2019 and updated in February 2022 and 2023.