It's starting to get chilly out there! But don't worry, Barcelona in November is still a great time to visit.
Though Barcelona is on the Mediterranean the sea breezes start to turn cooler. However, a blustery walk along the seafront is still good fun!
And while Barcelona still has the odd warm day and the sun still shines, there are also plenty of great activities to keep you entertained, no matter the weather.
Seasonal Food: Three Different Tastes
One of the best things about Catalonia is that every holiday is accompanied by something delicious to eat. This time of year, as the leaves change colour and the temperature drops, three tasty treats can be found on the streets and shelves of the city.
Catalan "Street Food"
Street food might conjure images of fried snacks on sticks, but this isn't what's consumed in Barcelona in November.
During the autumn and winter months, stalls (which just appear to be large, closed boxes in the street most of the year) will unlock their wooden doors and the owners will bring metal containers out onto the pavement. These become the barbeques on which delicious, Catalan street food is prepared.
Nuts and roots: Catalan food in November
These stalls, simply called paradas de castanyas, which means "chestnut stops", are an intrinsic part of the celebration of All Saints Day, which takes place on November 1, and is a National Holiday in Spain.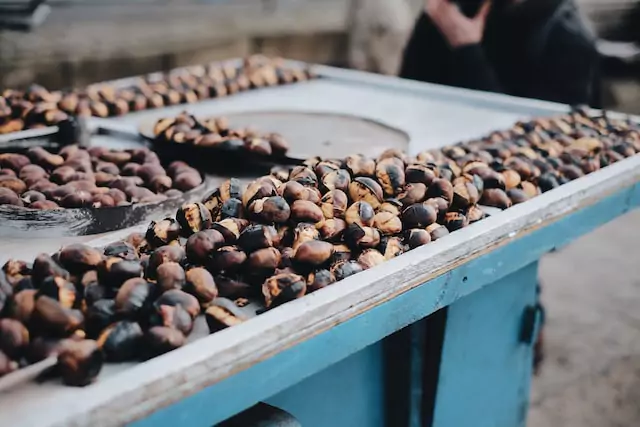 While Halloween as a celebration is now common in Barcelona, the parties and foods of All Saints Day are still enjoyed all over Catalunya. The stalls open a week or so before the celebration and stay there for a couple of weeks afterwards, before closing up again for another year.
As their name might suggest, these stalls sell a tasty snack that is common in colder times across Europe – roasted "castanyas" or chestnuts. Wrapped in paper and sold for just a few euros a pack, they are a great way to warm your hands on a chilly evening.
The other delicious offering from the stands is boniatos, or sweet potatoes, which are wrapped in foil and roasted on the coals until soft on the inside, with a naturally rich and buttery taste.
These special huts only pop up at this time of year, so if you're lucky enough to be visiting in November, make sure to grab these local street snacks.
Now for dessert… 
You can find this sweet treat in bakeries all over Barcelona and they're a must-try if you're in Barcelona in November.
Find a bakery and grab yourself a coffee and a panellet – a sweet ball of patisserie perfection. While there are varying recipes, the traditional version includes ground almonds, sweet potato and pine nuts. Delicious!
Crunchy on the outside and soft on the inside, we think these are the taste of autumn, so grab some to enjoy as you take in the colours of the season.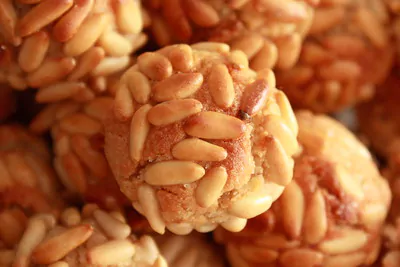 Here are a few of our favourite bakeries you might like to try
Baluard Bakery, Carrer del Baluard, 38, 08003
La Colmena, Plaça de l'Àngel, 12, 08002
Ideal, Carrer Gran de Gràcia, 207, 08012.
Cathedrals and Churches in November
Europe is known for having some beautiful cathedrals and churches, and Barcelona is no exception. Even for those who are not religious, Barcelona's churches are all lovely in their own way.
From the grand Barcelona Cathedral in the Gothic quarter with its tranquil cloister and highly decorated insides to the stark shell of Santa Maria del Mar in the medieval Born neighbourhood, a fresh, crisp November day is the perfect time to visit these amazing spaces.
Some you need to pay to get into and others are free, some will hold concerts and all of them have regular masses should you wish to visit (quietly!) during a sermon. Seek out the lesser-known churches such as the one the Plaza de Sant Felip Neri in the Gothic quarter and in Plaza Virreina.
Finally, no visit to Barcelona is complete without a visit to Gaudi's – almost-finished – masterpiece, Sagrada Familia.
This building, which has taken more than one hundred years to complete, is stunning both inside and out.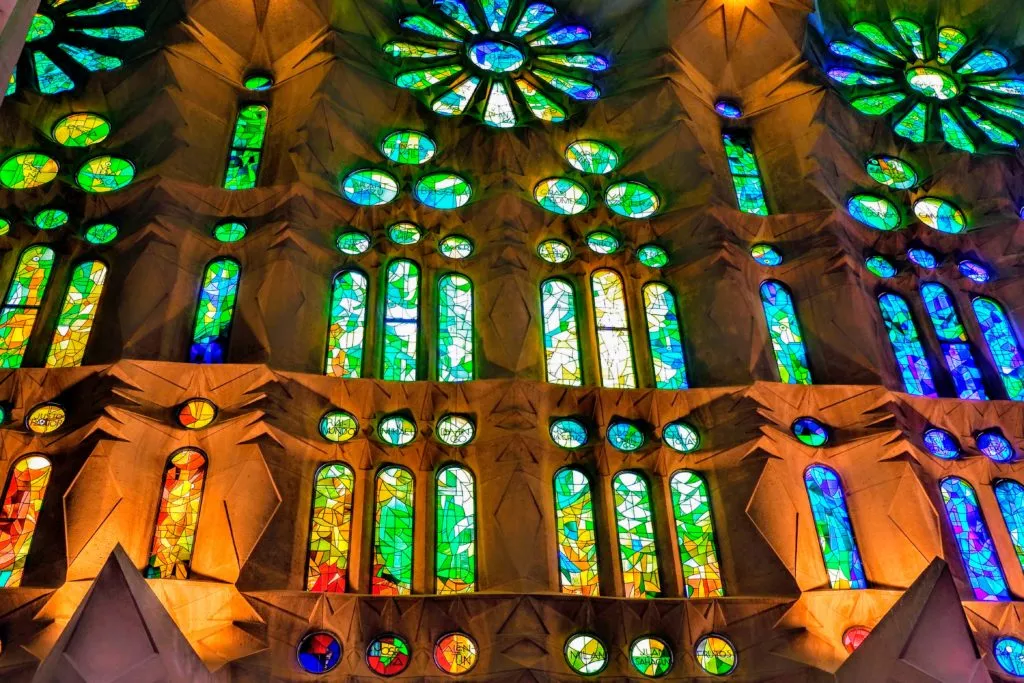 Follow the story of its construction as you walk around the outside, where it's clear which sections were completed long ago and those which have just been created, then head inside to discover Gaudi's love of nature erected in stone and stained glass. The stained glass windows in the afternoon sun are divinely inspiring.
November is a great time to visit Sagrada Familia as it is less busy and, in low season, special deals on tickets are sometimes offered.
Contact us for a tailor-made tour which can be adapted to include a guided visit inside the Sagrada Familia.
Flamenco Show and Dinner
Flamenco is great at any time of the year, but in the low season, it can be even more intimate.
Poble Espanyol is a great spot for those who want to see an area most tourists don't visit. This often-overlooked reconstruction of Spanish-style houses is an awesome setting to take in some flamenco dancing. It's located on Montjuic – the hill by the sea – and is easily reached by taxi, bus or on foot.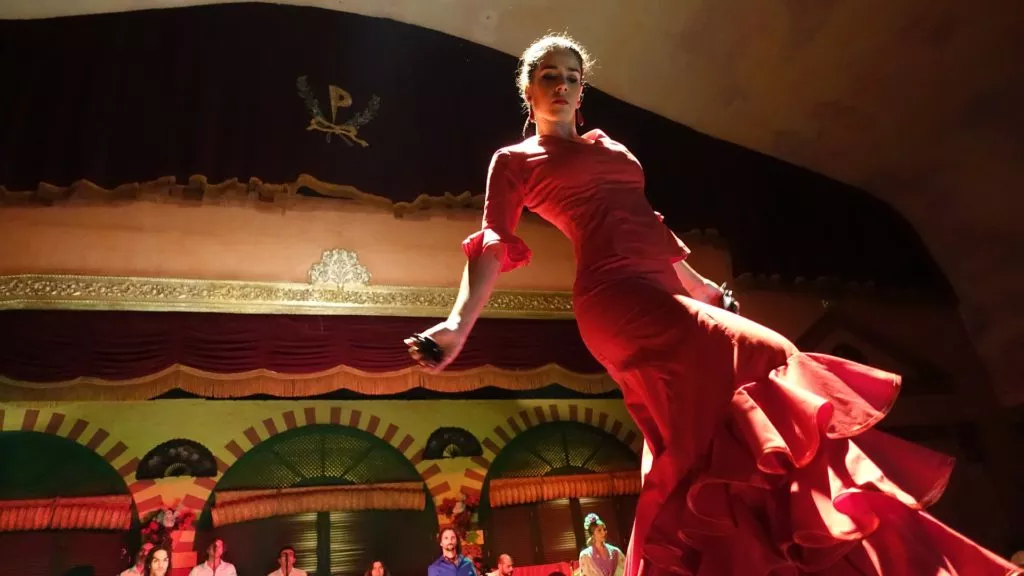 Interested? Book a flamenco show with dinner or ask us for more information.
If you're visiting Barcelona in November, we suggest walking if you want to work up an appetite for the show. Sure, you may arrive a little out of breath, but doesn't that make it all the more satisfying?
Choose from two seating times, 18.00h or 20.30h and select tapas or a three-course dinner. Then sit back and enjoy the show!
Included with this Flamenco and dining package is a ticket to explore the Poble Espanyol, so arrive an hour or so before your dining time to take a stroll through Spanish architectural history.
This is just the tip of the iceberg of what's happening in Barcelona this November. If you're looking for more ideas, get in touch and we will be happy to help.
This article was originally posted on October 28, 2017, updated on October 26, 2018, and on October 18, 2022.